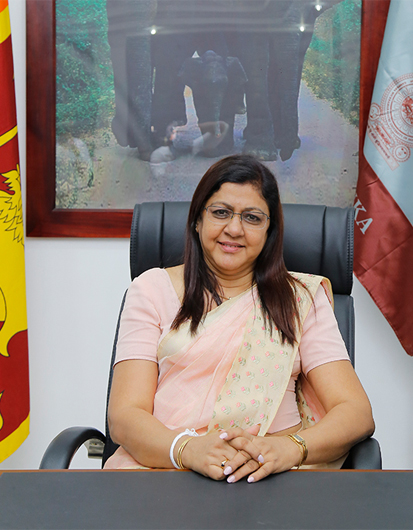 Senior Professor Janitha A. Liyanage
PhD (UK), BSc (Hons), CChem, CSci, FRSC, FIChemC
Tel: 0332222739
Email: vc@gwu.ac.lk, janitha@kln.ac.lk
Message from the Vice Chancellor
The Gampaha Wickramarachchi University of Indigenous Medicine (GWUIM) was established as the 16th national university of Sri Lankan higher education system. The illustrious Gampaha Wickramarachchi Ayurveda Institute has been uplifted into a fully fledge university with effect from 01st March 2021 stepping energetically to ensure the sustainable development of the national economy with novel applications of indigenous knowledge. 
The prime intention of the establishment of the GWUIM is to generate competent and knowledgeable professionals by offering nationally competitive and internationally recognized opportunities for learning and conducting research for the advancement of quality of life and environment while appreciating the indigenous knowledge systems. 
Our University is privileged to have an outstanding staff and excellent infrastructure facilities at its initial stage of operation. Our undergraduate and postgraduate curricula are aligned with the industrial solicitations, thus facilitating our students to acquire exceptional in-plant training to enhance their performances. Our challenge for the future is to utilize these resources productively to establish ourselves firmly among the world's leading universities.
I would like to take this opportunity to advise our new students to get actively involved in our GWUIM community to inculcate a caring attitude towards this community. In return, the GWUIM will ensure that your years at this University will be filled with excitement and experiences that you can treasure for a lifetime.
I wish you all the success.